An Guadn - enjoy your meal!
We bring the culinary delights of the mountains into harmony with the crashing North German sea!
With have been elevating our cuisine to delicious new heights with our new momentum.
Whether in the restaurant, the rustic beer garden or over the top in the Bergstation – we always guarantee a great culinary experience.
Breakfast for late risers
Let us spoil you in the morning with our culinary delights,
because you're on your vacation!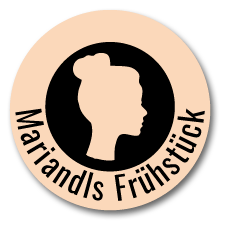 Your perfect start to the day!
We serve a delicious breakfast buffet every day from 08.00 to 11.00 AM in our restaurant.
Fresh lemonades, crispy bread & rolls, muesli, egg variations, homemade delicacies, fresh fruit and local sausage & cheese specialities – we have everything your breakfast heart desires! On top of it all – Our coffee specialities are included!
An Guadn – enjoy your meal!
Fresh rolls delivered to your cabin!
Breakfast in your own cabin, on the sunny terrace or balcony?
Not a problem!
You can also pre-order bread rolls and pick them up in the morning in 'Mariandls Küche'.
(Only with an advance order & for a fee)
Become a [Brotzeitmacher] (=someone who constantly takes a break)!
You can also arrange for lunch packs for a small fee.
(Only with an advance order & for a fee)
Coffee & cake for connoisseurs
We don't only cook fresh (fish), we also bake cake every day!
How about a slice of happiness with your favourite type of coffee?
Pfiad Di and enjoy!
BaristaBar & Café Edelweiss
The spacious lobby with its quiet zones and the uniquely authentic BaristaBar welcomes you to have a look around. The special coffee type you love can be found at our Café Edelweiss' and at our BaristaBar.
large lounge area
traditional bonfire
Delicacies & treats for gourmets
Seagulls and pickled herring are close friends with Leberkas and pretzels here in the
foothills of the Alpine land of milk and honey.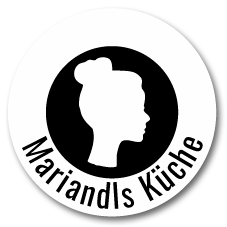 Our MariandlRestaurant serves delicacies every evening from 6 to 10 PM. Here you can enjoy typical Bavarian cuisine and let the sea breeze gently blow across your face…
Leberkas, Obazda, Kasspatzln and many other specialities have already been thrilling our guests.
Everything is handmade and freshly prepared!
Kasspatzln seasoned with the salty air of the sea? Not a thing. Well, we've got it!
Follow the mountain's call, the ascent is worth it!
In our mountain station on the summit, the view sweeps across the sea and the Alps are on your lips.
Foodies take the lift to climb up to the new RoofTop at the Bay of Binz.
An extraordinary ambience above the crests of the waves, plus a drink shaken just for you at our ski bar.
Unforgettable and exhilarating – from up here, your freedom knows no bounds!